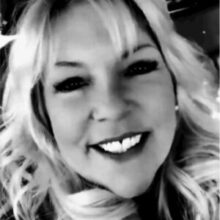 Atlanta, Georgia, September 2, 2020: Universal Branding & Media is excited to announce the addition of seasoned marketing and licensing veteran Amy Ingoldsby as the newest member of their team as VP of Brand Development and Marketing. Ingoldsby joins Universal Branding & Media from the publishing industry where her experience covers licensing and marketing, as well as retail, brand development and management, strategic partnership collaboration and social media marketing.
Ingoldsby will play a strategic role in bringing manufacturers and brands together while utilizing her 34+ years of consumer and trade marketing experience to enhance UBM's capabilities and presence in the industry.
"I'm honored to help bring brands to life by working with strong licensing industry colleagues that I call friends for over twelve years" says Ingoldsby.
Universal Branding & Media is a full service licensing agency with an innovative approach to licensing with strong marketing expertise and business development. "We are so excited to have Amy on the UBM team as she has already been such an asset to the company and a seasoned rockstar with her sales and social media marketing talents" says Heidi Schwartz, VP Business Development at Universal Branding & Media
About Universal Branding & Media
Universal Branding & Media is a leader in licensing acquisition and consultation, with unparalleled experience and expertise connecting quality manufacturers with world-class brands. They are a strategic partner in their clients' evolution, creating successful partnerships between licensors and licensees that drive increased reach, revenue, and results. Further information at www.universalbrandmedia.com