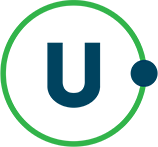 Universal Branding & Media is a leader in licensing acquisition and consultation, with unparalleled experience and expertise connecting quality manufacturers with world-class brands.
We are a strategic partner in our clients' evolution, creating successful partnerships between licensors and licensees that drive increased reach, revenue, and results. In addition, we serve as a trusted consultant, leveraging our industry relationships to optimize our clients' opportunities in branding, marketing, and retail distribution.
We represent a variety of manufacturing leaders in lifestyle brands, soft and hard consumer goods, and character and entertainment licenses for both wholesale and retail categories. We use a 360-degree approach to analyze our clients' opportunities and challenges, and develop a game plan to reach – and exceed – their goals.
With a proven track record of success, and a tireless passion to take our clients to the next level, Universal Branding & Media is the premier choice for both licensors and licensees who want to reach new heights.